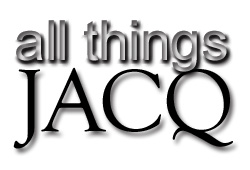 Essay: The Smokies Aren't As Crowded As You Might ThinkFirst posted in 1999
This originally appeared on the Knoxville News Sentinel's Go Smokies web site.They don't keep an archive, so I'm not certain of the original date of publication.
When I asked a friend of mine recently why he avoids visiting the Smokies, he responded, "I just hate dealing with all the congestion. You can't camp, walk a trail, or drive a road in peace!" I will admit that there are quite a few folks in the Smokies. That's what makes the Great Smoky Mountains National Park the most visited national park in the United States. The fact is though, that there's room for everyone. The first thing that visitors seeking solitude need to realize is that there's more to the park than just Newfound Gap Road and Cades Cove - much more. True, these areas are breathtakingly beautiful and packed with both natural and cultural history, but they're also the busiest areas of the park. If Cades Cove were made into its own national park unit, it alone would rank in the top ten most visited parks in the country. Did you know that the park has over 800 miles of trails? Did you realize it contains almost 170 miles of paved road and 100 miles of gravel road? Did you know that, in addition to the park's three major campgrounds, which require reservations due to crowding during the season, that there are seven other frontcountry campgrounds, over 80 backcountry campsites, and 18 backcountry shelters? There are actually so many areas of the park to explore that it's hard to know where to start. The next time you think of visiting the mountains, get out your map and pick a destination that's completely new to you. So many of us choose a favorite trail or road and visit it over and over again, not realizing that we're missing something new and exciting just a few miles away. Not only will choosing unique new destinations allow you to expand your horizons, it will probably also allow you to avoid some of the crowds. When it comes to finding solitude on the trails, here are some things to keep in mind:
The busiest trails in the park, such as Alum Cave, the Chimney Tops, and the more popular waterfall destinations, are best explored at specific times. Weekdays are better than weekends. School days are better than holidays. Early morning hikes are best at any time of year to avoid high temperatures, insects, and people; you'll also see more wildlife at this time of day.
You've seen those little signs along the road that say "Quiet Walkway," but have you ever checked one out? You'll find that these short paths, usually around a mile in length, often follow beautiful creeks and end in unique destinations, such as historic cemeteries. Find a walkway that doesn't have any cars parked next to it and start exploring!
The more remote areas of the park's backcountry are less crowded. You don't have to be a super hiker to enjoy these areas, either. The best way to visit the more remote areas is to take two vehicles to the park. For instance, if you want to enjoy the Road Prong Trail, park one vehicle at the Chimney Tops Trailhead, and take the other vehicle on up to the Road Prong Trailhead off Clingmans Dome Road. Now you can enjoy the 3.3 mile walk, all downhill.
Another way to access the more remote areas of the park is to explore the north shore of Fontana Lake on the North Carolina side of the park. Less-experienced hikers can enjoy the area by boating to remote areas. If you don't have your own boat, you can rent one, or purchase a round-trip shuttle, from Fontana Village Marina. Seasoned hikers without a boat can venture far into the backcountry by descending from Clingmans Dome, or by walking in from the north side of Fontana Dam or the end of Lakeshore Drive. When it comes to peaceful, unhurried excursions by vehicle, remember these tips:
The busiest roads in the Park, most notably Newfound Gap Road (Highway 441), Little River Road, and the Cades Cove Loop, are best explored off-season and early in the morning. The viewing of wildlife, such as deer and turkey, is best in the early morning hours.
If you simply can't shake the need to visit fields of deer and historic structures, have you ever thought about visiting the Cataloochee Valley? Perhaps the park's best kept secret, Cataloochee provides much of the same opportunities as Cades Cove, without all the people. Cataloochee Valley can be found off Interstate 40, about 20 miles into North Carolina.
Go out of your way a bit. Remember that not everyone turns down Clingmans Dome Road, or takes the time to find Lakeshore Drive. Purchase a good map of the park and start exploring!
Leave the pavement and travel the road less taken. How long has it been since you drove to the end of the Greenbrier Road? When is the last time you took the Rich Mountain Road or Parson Branch Road as a way to leave Cades Cove? Have you ever driven the Heintooga Road outside of Cherokee? More than likely, there are quite a few places you've never even thought of visiting.
When it comes to bedding down for the night, try these ideas:
Large, heavily visited campgrounds, such as Elkmont, Smokemont, and Cades Cove are quieter before Memorial Day and after Labor Day, and outside of leaf-viewing season. Smokemont and Cades Cove are open year-round, perfect for camping on those occasional unseasonably warm days.
Smaller campgrounds, such as Abrams Creek (16 sites), Big Creek (12 sites), and Cataloochee (27 sites) are great places to stay. While you can not reserve spaces in these campgrounds, the park does collect a vacancy report a few times a day; call ahead so that your drive isn't wasted.
Few people visit the Cosby Campground, despite the fact that it contains 175 sites, has great hiking and fishing opportunities, and has pay-showers located nearby (just outside the park boundary). There is always a large selection of spots in this campground, even during peak visitation.
As with trails and roads, those willing to go the extra mile will be greatly rewarded. Remember that the backcountry possesses lots of opportunities for quiet camping. You don't have to be an avid outdoorsman to try all of these spots. Some backcountry campsites are a very short walk, allowing you to carry your load a minimal distance and make a hasty retreat if needed. For example, Lower Chasteen Creek (site 50) is a mere 1.2 miles from the road. Remember to check the trail map carefully to see if the backcountry site you're interested in requires a reservation.
So get out your map of the Smokies and begin exploring. You'll be glad you did. The next time you hear someone complain that the park is too crowded, you can either share your new-found secrets, or simply keep quiet. That'll just be one less person who knows about the quiet spots!



[ TOP OF THIS PAGE | MORE WRITING | HOME ]