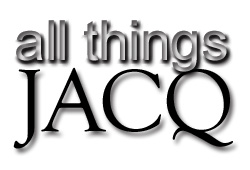 IFcomp 2002 Thoughts
I generally don't write straight reviews when it comes to the annual IF competition. It would be more appropriate to say that I jot down my thoughts. Furthermore, I always try but never quite succeed in playing every single release each comp; the number of games is rather staggering, and despite any impressions you may get from this web site, I do have a life.Should you be interested in how I assign the numerical ratings for each game, my methods can be found here, though I really didn't stick to that criteria consistently until the 2004 competition.Clicking on a title will download the game. If you're new to interactive fiction, I would recommend a visit to A Beginner's Guide to Playing Interactive Fiction before you download anything.
Games reviewed:
Another Earth, Another Sky: Earth and Sky: Episode 2 | Blade Sentinel BOFH: The Bastard Operator from Hell comes to IF | The Case of Samuel Gregor coffee quest II: a day at the office | Constraints: Some Restricted Interactions Fort Aegea | Hell: A Comedy of Errors | Identity Thief | Jane | Janitor: It's a living Koan | The Moonlit Tower | MythTale | Not Much Time | A Party to Murder | Photograph Ramon and Jonathan: An interactive rescue | Rent-A-Spy | Scary House Amulet! Screen | Sun and Moon | The Temple: An Interactive Homage to HP Lovecraft Till Death Makes a Monk-Fish Out of Me! | TOOKiE'S SONG: A Text Adventure
<! Another Earth, Another Sky: Earth and Sky: Episode 2>

Another Earth, Another Sky: Earth and Sky: Episode 2: A Glulx game by Paul O'Brian
Heís a costume-wearing, violence-prone, Dr. Doolittle impersonator. Sheís a high-flying, foggy-headed, non-conversive NPC. They fight crime! Well, maybe they donít fight crime, but theyíre still trying to find their parents. Iíll come right out and say that I didnít like Episode 2 as much as the first installment (and no, this is not a movie review). In my opinion, this game lacks much of the charm found in the original Earth and Sky. Most of the puzzles were fine, and I did so enjoy the Batmanesque interface, but the large puzzle that was the centerpiece of game just seemed tedious. I missed Emilyís level of involvement in this game, and I sort of missed being Emily in general, since she clearly has the cooler super-powers of this parent-seeking duo. So, whatís my conclusion? I didnít not like this game, but I didnít really love it, either.
Blade Sentinel: A Quest game by Mihalis Georgostathis
Well, the description for this game contains two incomplete sentences. This should have been my first clue, but I played it anyway. I wonít say much, except that it was littered with typographical errors and grammar problems. There was way too much guess the verb, too. Admittedly, I only was able to handle about three minutes with this game, so feel free to play it yourself and come to your own decision.
BOFH: The Bastard Operator from Hell comes to IF: A Z-code game by Howard Sherman
Okay. Now, Iím really not sure what to make of the title to this game. Frankly, Iím somewhat frightened. Somehow, I find the courage to open up the game file and find that... wow, the introduction is very well written. Nice, full-bodied prose - and not just that, but thereís humor, too. And itís pretty good humor in a dark, bastardly way. Iíd say that you probably have to be in a certain mood to truly enjoy this game, but this entry in the comp is well polished and worth your time. The next time youíre feeling mean, load this sucker up and play away. I would rate this a 7, but it gets an extra point for making a somewhat-obscure reference to my favorite chef.
The Case of Samuel Gregor: A Z-code game by Stephen Hilderbrand
Well, I was a bit overwhelmed by the prologue and a bit underwhelmed by everything else. There was a timeline in the status bar of the game, which frightened me because I really enjoy taking my time and looking around, and hate the feeling pressed for time in games... later I discovered that after reading files in my office, leaving the university, hailing a taxi, visiting a tobacconist, and wandering around, the time was still precisely 8:58 AM, the same time as when the game began. Directions were not always listed in room descriptions, so I found myself in the unfamiliar territory of playing Guess-the-Direction, even when in verbose mode. Options on the conversation menus did not always allow you to say what you had chosen to say, and the characters seemed weak and underimplemented. My interest waned early. Perhaps I will revisit the game later, out of guilt. Perhaps. Iím being harsh, perhaps, but this entry seemed untested and should not have been submitted to the competition.
coffee quest II: a day at the office: A TADS-2 game by Dog Solitude (Anonymous)
Well, we begin with a fairly lackluster title and teaser, but letís give the game a shot anyway... The game is simple, but I appreciate its sarcasm. You can tell that the author probably had a pretty good time writing this, and if you take it at face value, itís really enjoyable to play. I wish the author had taken just a bit more time in certain areas, such as proofreading (can you tell I hate typos?), because thereís some fun stuff to work with here. I had one moment where I actually laughed uncontrollably for a short period of time, and reflecting on that moment as I type this review is making me laugh about it yet again. There is some really great, poignant office humor here, and a couple of really-totally-definitely-not-expected twists that were absolutely delightful. And, finally, in and amongst all the humor there was one brilliantly written sentence that gave me pause. Simple, fun games such as coffee quest II generally donít win the comp, but this one stands out, in my opinion.
Constraints: Some Restricted Interactions: A Z-code game by Martin Bays
Hmm... This is a game of three games, with a menu to choose between them. I will play them in order: Falling: An Interactive Descent Well, my initial reaction is that itís very well written. Thereís some really striking language here, and the initial description of my surroundings is simple, but impressive: "Black as nothing. The only physical sensation a ripping and wrapping of current and vortex around your body." Thereís been some thought placed into this, and as I fall into the darkness, I try my hand at some attempts to escape my fate (I particularly enjoyed the response for >XYZZY). Suddenly, through the fairly eloquent prose, I stumble into two rather profane words; perhaps Iím too old fashioned, or perhaps I just donít realize the gravity of the situation (heh), but I would have preferred these were left out for some reason. Inanimate: An Interactive Interaction Wow. What a big paragraph to begin, complete with lots of very large words. It gives me the feeling that the words in the paragraph, like the event they describe, were pushed. However, a rereading of the paragraph, a wading through the verbosity of it all, reveals the heart of the matter: I am some sort of ceramic object sitting inanimately upon a shelf. Something (a cat?) has brushed against me and darn near knocked me over the edge. Then someone (my owners?) enter the room, and I really enjoy their exchange... it made me realize that it must be pretty boring to be a vase in my living room, just sitting there, holding my flowers for me and watching me type IF reviews on the computer. I watch my owners, listen to them, and I try to laugh at them, but fail to when the parser doesnít recognize the verb laugh (darn). Iíll stop with the spoilers at this point, and leave it up to you to decide whether or not youíre satisfied with how this all plays out. I wasnít satisfied, but then again, I donít think youíre supposed to be. Something: An Interactive Specification Well, I got the impression that this third of the game was written last, and perhaps wasnít thoroughly tested. Maybe it was, and Iím just the lucky girl who picks all the unimplemented verbs and nouns. Maybe. Heck, even with the walkthrough I got frustrated because I didnít know the proper un-American names to use for objects in the game. I tried, I tried again, I got even more frustrated, and then I just gave up. I would have given quite a good score up until this point, too. Pity.
Fort Aegea: A Z-code game by Francesco Bova
Nice way to open a game... the author introduces you to a PC that has power, but in a way that lets you know that the PC is also human. It grabbed my attention, which is always a good thing in the opening scene of a game. An examination of the books in my bedroom is a bit overwhelming - so much text and background to read - but it shows that the author has placed a great deal of thought into the history of what brings the PC to this point in time, and that is appreciated. A closer examination reveals that some of the text seems a bit too modern to be written by ancient Druids; the phrase "it was also a public relations nightmare for the Order" is one of several phrases I found that seemed far too twentieth-century to be taken seriously. Unimplemented objects and typographical errors were a bit distracting, as was the PCís fixation on Valdine Roiís breasts. For instance:

>X FARMER You can't see any such thing. >X VALDINE Valdine Roi is a buxom brunette farmer who works out in the fields to the east. She owns a small plot of land and is principally a canola grower. A silver necklace hangs between her ample bosom. Valdine sticks her chest out assertively in an attempt to display her confidence.
So, since her chest has been mentioned three times I decide to...
>X BOSOM You can't see any such thing. >X VALDINEíS BOSOM You can't see any such thing. >X VALDINEíS NECKLACE You can't see any such thing.
Sorry, but a fairly immersive world is important to me and, in short, my interest waned early. Perhaps it was the perpetually redundant scenes and activities in the village, perhaps it was the lack of implementation, perhaps it was the fact that Iím not keen on playing the part of a thirty-something virgin who turns to drugs and hallucinates when times get tough (I know, I know, thatís not an accurate depiction of what occurred... itís only humor, folks). At any rate, the game gets points for a valiant attempt, but it needs some more work, and though the game starts out well, the style of writing begins to deteriorate and just isnít on par with what many authors are able to offer these days.
Hell: A Comedy of Errors: A Z-code game by John Evans
I enjoy the overall concept, which is somewhat unsettling. By that, I mean that both the concept as well as the fact that I seemed to enjoy it were unsettling. I love the idea of being able to form my character, though I wasnít able to discover how my initial choices in molding my gender and form had an effect in the overall story. I thought that the piece was very well written overall, though there were a few phrases that appeared now and then which seemed to break with the general theme of the game. I also enjoyed some of the amusing ways that you could torture souls, but some of the methods, such as torture by accountant, seemed out of place. Iím not sure why such means seemed out of place; perhaps it was because of the writing style, which seemed more mature and serious. Let me preface what Iím about to say with the fact that I did enjoy this story, and would like to see it worked upon a bit more. I had two problems with Hell. The first problem had to do with disambiguation. It was really quite difficult at times to tell the game what you wanted to buy, and I was actually unsuccessful in purchasing some items, no matter how I phrased my sentence. It was a pain to keep typing Ďlook up X in book,í but read book only told me to use the phrase Ďlook upí and using only the phrase Ďlook up Xí often resulted in a disambiguation problem where the game thought I wanted to look up a topic in a completely crazy object, such as another demon. Such disambiguation problems led to frustration, and, ultimately, I gave up on the game far too soon as a result. My second problem with the story would probably have resolved itself, were it not for the fact that I was frustrated and gave up - the story started quickly and grabbed my interest, but then it seemed to go nowhere. I tortured four or five souls, and sure, my score went up, but what then? I promise to revisit this game after the comp, with the hope that it does actually go somewhere beyond Torture X to Achieve Score Y. And before wrapping up this review, let me again comment on the vivid writing style of the author. This is the gameís best asset.
Identity Thief: A Z-code game by Rob Shaw-Fuller
Well, what can I say? The prologue seemed a tad long, and I felt myself getting lost before the game even began. It might have been interesting to start the game outside the senatorís room, seated in the van with a dossier or something to look at instead... you know, let the player ease themselves into the game more. The game is gory, though that didnít put me off nearly so much as guessing the verbs. I just felt very unfocused at times, and frustrated that I didnít know how to say what I wanted to do. I also felt annoyed that some of the places I searched in the opening scene were places that I would truly hide stuff, but the game would give responses like "You have more important things to do." Please, let me be the judge of that; donít talk down to me when you donít know what it is Iím thinking, because that ruins the game for me. I probably didnít give this one the playtime it deserved, but if you canít catch me and draw me in, you lose me and it lowers the rating. Sorry, but thatís just how it is. In short, I just donít think I see this one becoming a classic.
Jane: A Z-code game by Joseph Grzesiak
Powerful. Emotions flowed through me during this experience that I cannot recall having ever felt so intensely while experiencing a work of interactive fiction. I was scared. I was frustrated. I was angry. I am unable to write anything here that truly does justice to this work, aside from telling you that it is entirely worth your time. However, be forewarned that the experience will leave you in a different, darker mood, but better for having had the experience. I will reiterate what has been said elsewhere: this is not a game. As the author points out, more conversational options would have been nice and would have added to the storyís complexity and made it more interactive. I longed for more options of what to say. Thatís the single complaint I have for this piece.
Janitor: It's a living: A Z-code game by Seebs
The authors state that this game is "densely packed" with a number of things, and thatís a good description for this game. I was initially very much put off by the title Janitor: Itís a Living, but once I finally realized the goal and set about achieving it, I had a pretty good time. This game seems to have been sufficiently tested prior to comp release (always a plus). There are many, many references to both classic and modern interactive fiction, which is generally fun. I found that making a map and taking notes was considerably helpful, but not necessary in this game, and it was a little challenging to make the map before I realized that the layout of the game is actually much simpler than Iíd imagined. I did not have time to play this one through to completion, and moved on to other comp games after the two-hour voting limit, but I will revisit the game when comp season is over, and I look forward to whittling my score right on down to nothing.
Koan: A Z-code game by Anonymous
Hmm... Initially, I wrote this one off with a rating of Ď1,í because it started with a programming error before I even received a prompt. I decided to revisit this game, and used an older version of WinFrotz rather than the new version that installed with the comp games, and found that the error lies in the interpreter, not the game. So, on closer review I decided to keep that rating of Ď1.í Koan has all the telltale signs of a coding exercise, and should have remained such; coding exercises should not be turned into comp entries. Had it been a well implemented, flushed-out coding exercise, with pleasant writing and items of interest rather than simply being one puzzle with uninteresting (standard) parser responses, I might have felt differently. At one point, upon typing >SCORE, I was told "You have so far scored 0 out of a possible 0." I wish I could have rated Koan similarly.
The Moonlit Tower: A Z-code game by Yoon Ha Lee
Hmm... this one is definitely reminiscent of Crouching Tiger Hidden Dragon with the elegant and mysterious nature of the writing. It is not at all meant to be condescending when I say that this is well written and programmed for a first-time author, but that there were some pitfalls. I sometimes had trouble revisiting objects that were mentioned in the initial description of a room without physically scrolling back to reread. >TAKE ALL includes long lists of why I canít take scenery, and typing >TAKE ALL in the initial room of the game reveals a joke that, while cute, does not fit well with the overall feel of the game. There was a little guess-the-verb as well, and such things distract from play. All of this aside, the game is only a few minor programming tweaks away from being polished. I very much enjoyed the memories that came with examining each object and the way they painted a backdrop to the story. The undying garden was thoughtfully implemented, and I always appreciate a puzzle that is both beautiful and clever. Some of the tasks required to complete the game were things I would not have normally tried, so the subtle hints laced through the text were not altogether unwelcome. Overall, this was an enjoyable playing experience, with imagery that will not soon be forgotten. An afterthought: Iíve heard talk that some players read all of those great background memories and thought they were in the prologue to a much larger game. They were therefore startled and disappointed when the game was suddenly over. In my opinion, smaller games are easier to polish, and we can always look forward to a continuation of this storyline in another game. Let us hope that this is not the only work we see from this new author.
MythTale: A Z-code game by Temari Seikaiha
Hmm. An interesting start, but the game quickly dissolves into a scavenger-hunt-in-the-authorís-house game. I can appreciate the great desire many authors have to write these types of games, but itís simply been done too many times. There is a chance that this game will overcome my initial impression, so I play on. There are lots of kitties in this game, with great names to match their personalities. Kitties are always nice, though I find it odd that you canít pet them or touch them. At any rate, it turns out that the PC is an aspiring game-author on a quest to find the notes for the next great comp entry. I am able to locate my first page of notes, only to realize that logically, there is no way in Hell that my notes would ever have found their way into this obscure place - the authorís just wanting a puzzle fest, I suppose. Fair enough; I can abandon logic for tinkering. Thereís quite a bit of >SEARCH THIS and >LOOK UNDER THAT. As it turns out, there are interesting twists to the otherwise mundane setting from time to time, and the writing in these passages that deviate from the norm makes it more appealing to seek out your goal. Ultimately, the end of the game brings you back to the first intriguing storyline of the game, and a number of possible endings present themselves.
Not Much Time: A TADS-2 game by Tyson Ibele
Well, think of this as a re-write of Aunt Nancyís House, only with a plot. Just kidding - this is an original piece by a different author, though the "in your Auntís house setting" did remind me of Aunt Nancy. This game is cute, fun, and quite amusing at times, but unfortunately itís a little rough around the edges. The author admits in the Ďhintí section that he wrote the game in four days, and while thatís impressive given the scope of the game, he should have spent more time with the piece. Not for the first time this comp, I found several typographical errors and a programming error message. These glitches, however, were not so distracting as to keep me from the game, and I finished it rather easily. The puzzles are simple and straightforward. Once this one is polished up a bit it would probably be a great little game for introducing people to the concept of interactive fiction. Until that polish comes, however, Not Much Time just doesnít outshine the competition. I would have only given the game a four, but it earns an extra point for including a newt in the game... I love newts.
A Party to Murder: An ADRIFT game by David Good
"Your home is in jeopardy - your only chance is to talk to the head of the homeowner's association. You go to his house during a wine and cheese party - but he turns up dead! Will you be able to catch the murderer AND lift the lien on your home?" "What can be said about this game. The usual things youíd expect to find in a game are not here." Well, just kidding, but thatís how some of the descriptions in this game read. Itís as if the author implemented the house simply because he had to, but did so half-heartedly. I understand that perhaps he felt that the plot was more important, but simply going through the motions in implementing the world makes it hard for me to appreciate the work. Some of the descriptions really break the mood, too:

>X KEYBOARD The keyboard is just like the one youíre using to play this game and does not require a smarmy description. >X MOUSE Itís a Microsoft optical wheel-mouse. Is that helpful? >WELL, EXCUSE ME!

And then later, in the bathroom, he really impressed me with the following:

>OPEN MIRROR You open the mirror. A post-it note is inside the mirror. >X POST-IT NOTE This is where I would normally tell you all about the various toiletries held in this medicine cabinet, which would be a real yawner. Instead you get this pitiful stab at humor, where I mention that youíre able to open this medicine cabinet for the sole reason that one of my testers tried to do it.

So weíve established that the author is lazy and cares little for setting. He did, however, take time to write a little bit of a plot, with several different variations depending on how you play the game. To prevent too much spoilage, I wonít go into detail here, but itís safe to say that if you enjoy your first run-through, replay the game from a different angle to see how things change. To sum it all up, A Party to Murder is a middle-of-the-road game that has the potential to be something substantially better. Perhaps weíll see a rewrite with more attention to detail in the future.
Photograph: A Z-code game by Steve Evans
Thank you, Mr. Evans, for writing one of the few truly enjoyable stories of the competition - wonderfully implemented, thoughtfully and carefully written, and thoroughly coded. To speak too much of this piece would be to ruin it for others, so I will be brief. Photograph shines in this yearís competition. It is complete, polished. Evans has ventured beyond what was necessary, such as the dream sequence and the mishap on the way to the store, to illustrate the concerns of adulthood looking back on what might and should have been. Though the nature of this story requires that it be linear, Evans meticulously implements deviations from the plot as wistful reflections upon how things might have been different. This piece might not appeal to younger audiences, but to those of us who look back now and then to wonder if this was the proper path, Photograph is a must.
Ramon and Jonathan: An interactive rescue: A Z-code game by Daniele A. Gewurz
Well, Iím not going to say much about this one. It went from plausible to crazy in a startlingly short period of time, and then it was suddenly (and mercifully) over. I had to use the walkthrough, though, and discovered that you were supposed to use an item that wasnít visible nor in your inventory to win the game. In praise, I will say that I got the impression that this piece was written and tested completely by non-English speaking authors/testers (judging by the names in the credits... I could be wrong), yet the English was better than most of the other comp games.
Rent-A-Spy: A Z-code game by John Eriksson
Anther hokey title, but the game immediately gives me the impression that it can promise more because it seems to be thoughtful and well written. Iím a little dismayed that Iíve been dropped off for a hush-hush mission, a really good-looking super spy, and I have no inventory. None. No ball point pens that serve as grenades, no belt with hidden repelling gear, nothing. Jane Bond I am not. Oh well... who needs grenades and repelling gear when an automated-guess-the-word-finder is what you truly need to complete the mission? Sadly, within the first five minutes I found myself in two really frustrating situations because the parser didnít understand me. I am no newbie to playing IF, so by now I expect games to understand me (a mistake, I know). I kept going, though, determined to give this game a chance because of the initial impression it made upon me, and found myself resorting to the walkthrough - not to determine what to do, but what exact words were necessary to achieve a certain task. I finally just got frustrated and gave up.
Scary House Amulet!: A Z-code game by Shrimpenstein
Okay. Well, Iím immediately frightened by the title of this game, but not in the way that the author probably intended. Anticipating a less-than-spectacular experience, I open the game file to find... that the author agrees with me. The first words on the screen are: "Scary House Amulet! A tacky interactive icky haunted houseness." The penname "Shrimpenstein" should have probably clued me in as well. At any rate, this is a parody of haunted house IF, full of spooky settings, disgusting descriptions, and sudden, unexpected death (thankfully, the >UNDO and >SAVE commands both work in this game). I like how the author uses bold text to put stress on particularly scary words, as well as to point out the directions you can walk; such a use of bold text in other games would probably be distracting but it works quite well here, given the mood. Itís just your basic, fun spoof game - oddly reminiscent of those scary, low budget IF games that came out in the mid-80s. I wonder if weíll discover the secret identity of this scary author by Halloween.
Screen: A Z-code game by Edward Floren
Great intro. Itís amazing how an author can evoke an emotional response in a mere 215 words. The path to the core of the story is unfamiliar and nontraditional, yet strangely intuitive. My character seems to know exactly where to go, which pleases me immensely. Now the story is getting scary. It must have been written by someone my own age, because as a child I loved the same things. Subsequently, the story hits home with me in a way that it may not with other judges in this competition. I really enjoyed the memories of the PCís childhood; like the introduction of the game, these passages were well written and complete. The rest of the game, though, seemed thin, as if it lacked the attention and detail that the author offered up elsewhere. Ultimately, the game left me wanting more and better Screen Scenes. A nice concept overall, but I felt like I played two games here, and only one of them was complete. So much potential, and yet only half of it is realized. I wish that there had been more.
Sun and Moon: A web-based game by David Brain
[ Note: The link to this game is no longer valid and has been removed. ] Well, this one is intriguing at first because itís definitely not your standard comp game. Unfortunately, itís so "not standard" that I really had trouble feeling like it was interactive fiction at all. It was interactive in the sense that I was choosing where to go and what to look at, but I had no way of really interacting with the game. I know it may sound strange to the author, but puzzles, coding, and decent writing arenít all there is to IF. You have to immerse the player in the world and give them the option to examine everything and talk to everyone. They have to feel like theyíre there, not just some schmuck sitting at home researching a corporation via their modem. I know that sounds like a bit of a contradiction; I mean, I sit at my computer and do research all the time, so shouldnít I feel more at home doing this than playing the role of a blood-thirsty bastard executive or an ancient Far Eastern warrior? Probably, but those other worlds are so well implemented that itís actually quite the opposite. On a bright note, I found some realistic writing in the journals and some decent prose in areas like the maze, but unless I can examine a dome or a painting or some other object, and my only option is to click right on by it to the next room, well, I just donít feel itís really and truly interactive. Donít get me wrong, Mr. Brainís put a great deal of work into this venture, and heís probably onto something. Unfortunately, itís not just a different genre, itís not just experimental, itís just simply not IF. I initially thought of rating Sun and Moon a Ď1í on the basis that it is not truly interactive fiction, at least by my definition. That rating seemed punitive, and did not reflect well upon the amount of time and effort expended by the author, so in the end I decided simply to give no rating at all.
The Temple: An Interactive Homage to HP Lovecraft: A Z-code game by Johan Berntsson
This story grabbed me right from the start - always a plus. Additionally, there were some really great, unexpected plot twists, which were another asset to the game. One in particular was so simply and elegantly implemented that I took a moment to stop and really admire it. It seems the puzzles in the game are logical enough, though you have to wander a bit to discover things - items may only be apparent during subsequent visits to a room. The comp version of the game needed just a bit more editing; typographical errors here and there caught my eye, and I did encounter an error message at one point; both these items are easily enough fixed, however. My major wish was that the primary NPC in the game knew a bit more or had some different things to say; his responses to my queries seemed a bit limited, and there were some things on which he should definitely have had an opinion, yet he seemed to have none. Overall, this is a pretty decent game, definitely worth the time to play, though Iím looking forward to a more polished post-comp piece from the author.
Till Death Makes a Monk-Fish Out of Me!: A TADS-2 game by Mike Sousa & Jon Ingold
A silly but intriguing title, and what else do I see? The names of two very respected authors. I will expect great things, gentlemen, great things... So, Iím a little frustrated at first. I read that someone has helped me "into [a] glass tube." Then I realize I need to get out of said "tube," so I type:

>get out of tube I don't see any tube here.

Hrm. Really? So, I try:

>get out of cylinder You're not on the glass door!

Huh? The authors wanted me to be frustrated - I realize that - but probably not in this way. At any rate, I did appreciate the tension and humor in the first scene, and things improved from there. The scene in the morgue was really great, actually. I enjoyed the puzzle there, but once I made it out into robot land and started having odd, unrelated flashbacks to SUSPENDED I wasnít sure what was going to happen next. There was some fumbling. There was also, sadly, some very basic guess the verb. For instance, the parser didnít understand how to "read" a list of names, but it could "examine" the list. However, there were also very nice moments where I tried to do something logical, such as touch a computer screen, and the parser, rather than countering with "You feel nothing unexpected" or the like instead politely informed me that "Itís not a touch screen." So, I have mixed reviews. The game seems to have been fairly well tested, and though I shouldnít have to point this out, this was one of the rare comp games that had actually been proofread to any degree. The premise was, shall we say, way out there, but that was a good thing that perked my interest. Ultimately, though, I just wasnít motivated enough. For some reason, I really regret that.
TOOKiE'S SONG: A Text Adventure: A Z-code game by Jessica Knoch
Again, the title and teaser for the game scare me, but squids are always a positive aspect in any game, and so I load the file in pursuit of calamari. First impression: a well written, albeit corny prologue. And then, when Iím actually let loose to play the game, I find myself in a well-crafted world with some nice imagery and thorough implementation. Thereís some good humor, and the puzzles are thoughtful and imaginative. I particularly like the ending, and the programming of the prose. I played through to two slightly different endings, and I really like how the game keeps track of where youíve been (trust me, itíll make sense when you play it yourself). This one is definitely worth your time - play it when youíre in the mood for puzzles and some light humor.


[ TOP OF THIS PAGE | MORE IF | HOME ]