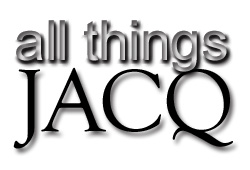 Miscellany on this page:

<!- **** BOOK REVIEWS **** >

Book Reviews
Perhaps it would be more fitting for me to entitle this section Book Reports instead of Book Reviews, as more often than not I really don't write a review, but merely post my thoughts. Granted, you can probably figure out from those thoughts whether or not I enjoyed the book.
| | |
| --- | --- |
| DATE POSTED | SUBJECT |
| August, 2008 | Nature Noir: A Park Ranger's Patrol in the Sierra |
| June, 2008 | The Talking Earth |
| May, 2008 | Matilda |
| May, 2008 | My Side of the Mountain |
| January, 2005 | (Yet) Another (Naughty) Book-buying Spree |
| December, 2004 | Everybody's Book of Facts |
| December, 2004 | The Sexual Responsibility of Woman |
| December, 2004 | 90 Frogs |
| November, 2004 | The Poetry of Maya Angelou |
| February, 2004 | The Household Book of Poetry |
| December, 2003 | A Book of Luminous Things:An International Anthology of Poetry |
| Unknown, 2000 | Backcountry Bear Basics |
| Unknown, 2000 | Cold Mountain |
| Unknown, 1999 | A Walk in the Woods |

Video Game Reviews
The following list is not entirely inclusive of the reviews on this site. For reviews of graphic adventures, please see the Graphic Adventure Reviews on my Interactive Fiction page.

Film Reviews
I don't write up too many film reviews, possibly because I live in a remote area about one hundred miles from the nearest theatre, and consequently I rarely films in the theatre. Generally, by the time I've seen the movie, so has half the Western World, so what's the point of writing it up? Still, every now and then, I jot down some thoughts...

Favorite Quotations

Yoga & Meditation

Masters Thesis Research
I obtained a master's degree in historical archaeology from the University of Tennessee, Knoxville in 2000.My thesis project was an analysis of the the historic cemeteries in three regions of the Great Smoky Mountains National Park: Cades Cove, Cataloochee, and Hazel Creek. Headstones are compared with respect to size, epitaph content, symbols, and kin terms across time periods, genders, and ages. It also is a potentially good source for genealogical information, as it includes a burial inventory and map for each cemetery in the three districts of the park that were studied.Freely downloadable, 1.84mb. Right click here and save to your hard drive. Requires Adobe Acrobat Reader. Copyright 2000, Jacqueline A. Lott. You may print a copy for your own reference, but it may not be distributed without written permission from the author.