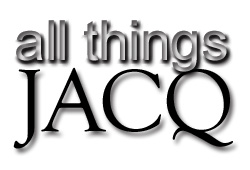 Photo Essay: TITLEFirst posted in June, 2003
Now that it appears I only have a summer left here, it's about time I started exploring this place more; there are many things I haven't seen. Fortunately, my new intern from Tennessee is young, full of energy, and wants to get out and see this place, because she only has a summer here as well. Unfortunately, it's been raining for days, which has dampened the spirit of exploration for both of us, but this evening the clouds parted, the sun came out, and Erin the Intern was ready to go. So we went for a hike that I'd never done after work. It was a short hike, so I'm really kicking myself that I've lived here three years and I've never done this one before. Oh well. Anyway, these aren't all the photos, but until I get my act together and get my photo collection up on my web site, this will have to do:
The mountains and their reflection in the saltwater of Russell Fiord
Rocks perfect for sitting, just at the tide line. Dead trees are visible in the distance, drowned last year when Hubbard Glacier closed the fiord, creating Russell Lake, which rose over 40 feet above sea level before the ice dam failed.
A shiny purple mussel shell among seaweed and rocks.
A little caterpillar that tried to stow away in my camera bag while I had the camera out for a photograph. I nearly zipped him up! Fortunately, I saw him in time and placed him on this mossy tree.
I added this one a few minutes after the initial post, but it does a better job of showing the dead trees from last year's flood. It beautiful, in an eerie way.


[ TOP OF THIS PAGE | MORE PHOTOGRAPHY | MORE WRITING | HOME ]