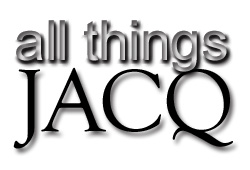 Photo Essay: Reading at Harlequin LakeFirst posted in October, 2003
It's still clear outside - spectacular, in fact - and today Alyssa and I went to Harlequin Lake to just hang out, hike, and read books. The view from my rock on the side of the Dangerous River, just below its source and still within view of the lake was incredible.
Photo I took from my rock of Alyssa, enjoying the sun and some Tennyson.
Photo I took of the view from my rock. I got very little reading done, can ya tell?
That's the Yakutat Glacier in the distance, all its abandoned icy offspring in the foreground.


[ TOP OF THIS PAGE | MORE PHOTOGRAPHY | MORE WRITING | HOME ]