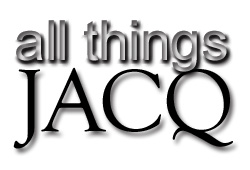 Photo Essay: The Yakutat Triple CrownFirst posted in Month, YEAR
My supervisor, hired this past winter and normally stationed over two hundred miles from me, finally was able to fly to Yakutat and see my operation first hand. Just in time for me to leave, but better late than never. We had a very productive Friday, and I was able to take him along on a patrol of the preserve at Dry Bay on the opening day of the subsistence moose hunt; we swung past Hubbard Glacier on the way back, which was key because when I leave he will be the public information officer, at least for awhile, on that issue. Of course, I forgot to take a camera for that. Fortunately, he did bring one, and, also fortunate, I remembered a camera the following day, Saturday. Smitty wanted to do some hiking. He's evidently quite the hiker and has hiked as many as eighty miles in a single day. This puts my record of thirty-two miles in a day completely to shame, though he was kind enough to tell me that thirty-two miles is "a respectable distance." At any rate, I had to break the news to him, that we didn't have much in the way of established/maintained trails on the Yakutat Forelands. And what we did have tended to be not very challenging, as the forelands are extremely flat. He asked me how many improved trails we had. "Four or five. Three that have anything truly remarkable on them aside from rain forest. Those go to the Dangerous River and Harlequin Lake, Russell Fiord, and Situk and Mountain Lakes, respectively." "How long are the trails?" "Hm. Collectively, thirteen miles roundtrip." "Let's do them all then." And so we did.
Harlequin Lake just after sunrise ...
Situk Lake, accented with yellowing alder ...
Gorgeous gnarled fungus grows on the side of a mossy stump ...
Dead salmon in the trail, frequent bear scat, and even freshly laid tracks (i.e. laid within the past hour) made us wary of a brown bear encounter, but we saw nothing larger than a loon. ...
Mountain Lake shows specks of color as alder, devil's club, and willow turn among the spruce ...
An alder branch is silhouetted against Mountain Lake ...
The roots of a long dead tree are inundated by the lake after heavy autumn rains ...
My favorite foot-accessible cascade on the forelands, and this is probably the last time that I will ever see them ...
Ferns provide color during their final days
We left at quarter past six in the morning, and began with an hour's drive to the end of the road. We did the mile and a half walk (round trip) to Harlequin Lake, pictured above, and watched the ice bergs from the Yakutat glacier rolling and moving and waiting to get small enough to flow down the Dangerous River to the sea. We then drove part of the way back to town and walked the mile and half (again, round trip) into Russell Fiord where we observed a few hanging glaciers peaking out of the mist and some pacific loons playing in the salt water. We then completed what I am now jokingly calling the Yakutat Triple Crown by doing the ten mile walk (round trip) to Situk and Mountain Lakes, though with it being the rainy season in southeast Alaska we dealt with intermittent showers and several lengthy stretches of very flooded trail (i.e. perhaps a quarter mile in shin deep water). My feet hurt from sliding around in rubber boots that don't quite fit properly (a regular size five men's rather than my normal seven and a half narrow in women's), but those X-tra Tuffs were a godsend. Not nearly so comfortable as my Vasque Kincaids, but my Gore-Tex would never have withstood hiking through that much water and mud. We arrived home with a full hour to spare before yoga, and I was able to take an indescribably blissful hot bath to rid the autumn rain and chill from my bones prior to giving what was, quite possibly, my best yoga session ever. I thought that I was on vocally, while one of the group told me afterwards that the asanas were perfectly balanced, so I did well on two fronts. After yoga, using the small audience that had assembled, my boss showed a five minute film of friends from park headquarters wishing me well in my new job. He then gave me a lovely going away present from the park, the standard arrowhead, but more stylish than most you see. Wrangell-St. Elias has their departing arrowheads down to an art. At any rate, it's signed on the back by all my peers and will be a lovely addition to my next ranger station. And today something in my thighs hurts... either the gracilis or the sartorii. I'm guessing it's the sartorii, because it hurts most when I attempt to lift a leg that's flexed at the knee. No clue why that would hurt, given the relatively short distance of the hike, but I'm guessing that my muscles are yelling at me for having to lift those rather heave rubber boots over and over again. A great day, though. Probably the last time I will see some of those places, as when I am here in January they will all be inaccessible due to snow cover. Perhaps not, though... I adore Yakutat and might vacation here at some point.


[ TOP OF THIS PAGE | MORE PHOTOGRAPHY | MORE WRITING | HOME ]