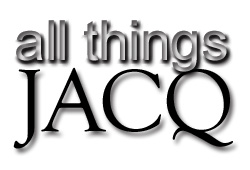 Photo Essay: Exploration of a WindowFirst posted in December, 2004
...
I adore the window in Sam's study.

...
Small panes, set in painted iron, break up the scene. This both adds and detracts, contributing to an already beautiful sight while also fragmenting the image. Such a division, however, draws the eye to the component parts of the whole.

...
A single pane frames a multitude of images depending upon one's point of view from within the room. This pane is part of the previous photograph's mosaic.

...
The historic glass subtly distorts, giving a surreal aspect to everything beyond. The mind unfortunately makes adjustments to explain the image without any perceived anomaly. The camera, however, brings it all to the fore.

...
At night, passing between open curtains, light enters the room through wavy glass, casting a mottled glow on the wall opposite.
...
Until you look closely upon the window, in just the right light and from the proper angle, you fail to realize its many subtle details.


[ TOP OF THIS PAGE | MORE PHOTOGRAPHY | MORE WRITING | HOME ]