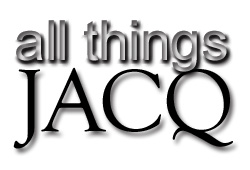 Photo Essay: An Autumn Day in DyeaFirst posted in September, 2006
I took a few photographs today...
...just some of the things that stood out, that's all. No thoughts, just images - but I'll tell you what you see. That one, above, is the Sawtooth Range.
Devil's club, turned yellow.
A purple flower now out of bloom: fireweed - so called because it's one of the first to colonize after a burn, living up to a more literal interpretation of its name.
A varied thrush, silhouetted.
Face Mountain after its first snow. The locals say there's a face there. Sam sees one... and so do I... ... but not the same one.
Face Mountain, framed by foliage.
A seal swimming the Taiya, near the Dyea Flats.
Autumn colors reflected in a puddle.
And the road home.


[ TOP OF THIS PAGE | MORE PHOTOGRAPHY | MORE WRITING | HOME ]