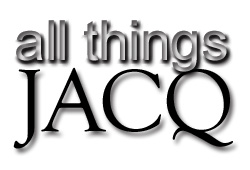 Essay: Be Prepared for Cool Weather HikingFirst posted in 1999
This originally appeared on the Knoxville News Sentinel's Go Smokies web site.They don't keep an archive, so I'm not certain of the original date of publication.
In the previous article, I went over some tips for enjoying a late fall or winter drive through the park. All of the tips I went over in that article apply to hikers as well, because they will be taking their cars at least as far as the trailhead. The basic points to remember are:
Call ahead for road and weather conditions
Make sure your car is winterized
Have money or an auto-club membership just in case
Bring a blanket and maybe a thermos of coffee
In addition to the above, hikers have some extra precautions to keep in mind. Walking the trails is substantially different in the late fall and winter months, and being unprepared in the cold can be dangerous. The first thing you should do is make certain that you have the appropriate extras in your pack, even on a dayhike. Most of the following items are easily found at your local outdoor outfitter, and are even carried in the camping section of large department stores, such as K-Mart and Wal-Mart.
A space blanket is a small, thin blanket that will keep you warm in case you get stuck on the trail. They weigh practically nothing and are an essential cold weather item.
Hot Hands, or a similar product, are another good light-weight addition to your pack... put one in each pocket to warm your hands, and keep a spare set in you pack for emergencies.
A spare set of socks is important. Put them in a zip-lock bag so that you'll have dry socks if your feet get wet.
Regardless of the temperature, always carry a small flashlight, a zip-lock bag of matches, a map, a compass, a pocket knife, and a small first-aid kit.
The above items take up very little room and can fit in the smallest of daypacks. It's easy to avoid carrying certain items because you think they're too heavy or not useful, but each serves a purpose and will be invaluable should you need to spend more time in the woods than you had originally planned. Before embarking on your dayhike, make sure you've dressed properly. Cotton and other natural fibers are great in the summer time, but they retain moisture and will often fail to keep you warm on the trail in cool weather. Instead, look to wool or synthetic materials, such as polypropylene, and dress in several layers so that you can add and subtract clothing according to the temperature and your activity level. Remember that it can still rain in the wintertime, so some sort of weatherproof outer layer is a great idea. A warm hat, gloves, and scarf will round out your ensemble and will help to keep the wind off of your skin. One last thing to remember is that, despite the lower temperatures, your body still needs a good supply of liquids while you hike. Remember to take plenty of water. If it's particularly cold out, be sure you have the means to thaw your water if it freezes, and be sure to warm cold water for a few seconds in your mouth before you swallow it, so as to not cool your body's core. These are just a few suggestions for safe wintertime hiking. If you're new to hiking in cool weather, feel free to ask a salesperson at your outdoor outfitter or search the 'net for more information. Happy hiking!



[ TOP OF THIS PAGE | MORE WRITING | HOME ]