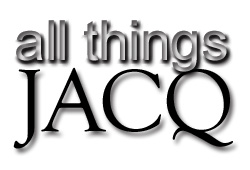 Essay: Foster a love of the outdoors in your childFirst posted in 1998 or 1999
This originally appeared on an outdoor e-zine site that I maintained, though I have no idea of the original posting date. I believe it was sometime in 1998 or 1999.
Children are as much a treasure as are our National Parks and Forests. We should teach them early that state and federally managed lands are owned by the people, that they are ours to enjoy, and that we must help in their preservation. It's really something to take a child to a ridgetop, sweep your hand across the vista and say to him, "All of this is yours." Watch for the expression of surprise! As good as all this sounds, you'll probably have to do a little coaxing to get your child into the spirit of things. I remember being "drug" to the woods as a kid. If camping didn't involve a swimming pool and tetherball court, I wasn't interested. As hard as it is to admit, I used to be addicted to the KOA campgrounds. Not to knock car camping... you can't beat the convenience, but it's not really camping, if you know what I mean. So how do you get your little one into the swing of things? Here are some suggestions:
Make it enjoyable!
Bad experiences can foster dislike for the great outdoors. Keep the basics in mind on all outings:

Rain gear
Plenty of food
Plenty of water
First Aid kit
Sturdy, comfortable boots
Warm clothes
Know the rules!
Set the rules in stone, and do it early. You know the rules I mean: don't hike off trail, don't cross creeks or bridges without an adult, don't pick plants, don't feed animals, those sorts of things. Different rules apply to different ages and different surroundings. Use your best judgment.
Find your niche!
Figure out what your child enjoys most. Plan hikes to different types of locales: vistas, waterfalls, old cabins, you get the idea. Keep the hikes short at first... children are big on energy but short on attention span. Ease them into the woodsy life.
Try new things as a family!
Try new things as a family. You don't have to fly across the country to hike somewhere new. Chance are, you've been overlooking things. Have you tried night hiking? Have you gone camping during the winter? Been fishing lately? Think of things you've been wanting to try and then get out and do them! What better way is there to spend time together as a family?
Have fun!
Is your little one bored? Tired of just looking at trees all day? Learn to play outdoors! Lie on your back and find pictures in the clouds. Practice skipping stones in the creek (but don't throw the big rocks in... the fish don't like that too much!). Learn the names of plants and animals. Take photographs. Draw pictures of what you see. There are so many things to do - use your imagination. Just remember to keep the rules and regulations of the area in mind while playing games. Don't collect rocks if it's against the rules, for instance.
Have fun, but be safe!
It's great to let your child explore. Let him lead the hike, let her swim in the creek, but remember that the woods can also have hidden hazards. Keep an eye on your child at all times and think two steps ahead. Your child's safety is important... and an accident or traumatic event could turn your child off on the whole idea of enjoying the great outdoors forever (or worse).


[ TOP OF THIS PAGE | MORE WRITING | HOME ]