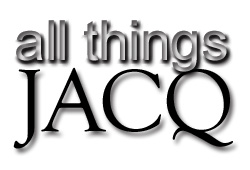 Essay: A Brief Description of Yakutat, AlaskaFirst posted in October, 2003
Wrangell-St. Elias National Park is hiring a new District Ranger for my district, and our Chief Ranger asked me to write a brief area description for the job announcement. This is what I've sent to him:
Area/Park Information:

The duty location for this position is at Wrangell-St. Elias National Park & Preserve, Yakutat, Alaska. Yakutat, with a population of just under 1000 people, is the northernmost community in Southeast Alaska, situated approximately 200 miles north of Juneau and 200 miles south of Cordova. The town is off the road system, accessible only by air or sea, and is situated on the Gulf of Alaska in the shadow of the St. Elias and Fairweather mountain ranges.Yakutat offers a wide variety of amenities despite its small size, including but not limited to three grocery stores, a hardware store, a marine store, numerous lodges, and one to four restaurants depending on the season. Preschool, as well as elementary, middle, and high school are available within commuting distance. A health clinic staffed with physician's assistants serves the community, with major emergencies addressed by medical evacuation to hospitals in neighboring towns.

Climate:

Summers are characterized by cool temperatures with highs in the mid sixties, lows in the mid fifties. Winters are mild by Alaskan standards, with an average low in the mid twenties; daytime highs are often above freezing. Yakutat is located within a Pacific northwest coast temperate rain forest, and is therefore extremely wet, receiving an average of 150 inches of precipitation annually; an average of sixty inches of rain fall during the autumn rainy season alone, and while winter snows can be in excess of 200 inches, rarely is so much snow on the ground all at once. Outdoor recreational activities exist year round, including kayaking/canoing, hiking, hunting, fishing and surfing.

Transportation:

Twice daily jet service is provided by Alaska Airlines year-round from Seattle and Anchorage. State ferry service is available on a seasonal basis from Juneau and Valdez. Cargo may be shipped into town by barge or air year-round.
Finishing a cup of tea, looking out the window at a very grey day. Lovely fog on the water. The gentle music of rain falling off the eaves complements the light piano music I have playing. Reflections of headlights in the puddles on the road. A barge in the harbor is being loaded with big containers of various goods. A bird soars through the mist from time to time, resigned to the fact that the rain will persist throughout the evening. Most of the leaves have fallen, but a few yellow stragglers remain. I love autumn, and am vaguely sad that it's over half complete, but my general mood is good. Going to finish my tea, venture into the rain and on to my scheduled massage...



[ TOP OF THIS PAGE | MORE WRITING | HOME ]