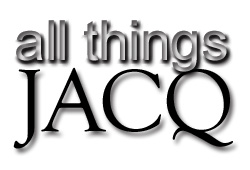 Essay: Quiet Fall Driving Destinations Abound in the SmokiesFirst posted in 1999
This originally appeared on the Knoxville News Sentinel's Go Smokies web site.They don't keep an archive, so I'm not certain of the original date of publication.
Fall is a fantastic time to spend out of doors, and each fall the Smokies are filled with folks wanting to take in nature's color and beauty. The peak weeks in the color season will account for some of the highest visitation seen at the Great Smoky Mountains National Park this year, but you don't have to rub elbows with all those people if you don't want to. The park abounds with opportunities for fall color viewing in quieter, less visited settings.
The best piece of advice I can offer you is to avoid the major roads in the park during the peak of the fall color season. This would include Cades Cove and Little River Road, as well as Newfound Gap Road (Highway 441) from Gatlinburg to Cherokee. The majority of fall color spectators will use these routes, and you will no doubt find yourself stuck in long lines of slow moving traffic - hardly a relaxing experience. If you want to view the fall color from your car window, choose less visited areas of the park for your drive. All of the following routes are visible on any map of Great Smoky Mountains National Park.
Foothills Parkway (West) from Walland to Chilhowee
This is one of the time-tested favorites for fall color. Although this route will be slightly busy, it is closer to Knoxville and will probably incur less traffic than the busier routes mentioned above.
Highway 129 South
Perhaps one of the prettiest drives in the Smoky Mountains, this route travels mostly along the park's boundary from Chilhowee Lake in Tennessee to Fontana Dam in North Carolina. You can access this section of road from Knoxville either by taking the Foothills Parkway West as mentioned above, or by getting on the Airport Motor Mile and staying on Highway 129 South until you reach the park. Both routes abound with fall color, and I highly recommend traveling 129 the entire way from Knoxville if you have never taken this route. A few notes of caution: while this road will not have heavy amounts of traffic, it is noted for being extremely curvy and is frequented by many fast-moving motorcycles, especially on weekends.
Foothills Parkway (East) from Interstate 40 to Cosby
Though not as lengthy as Foothills Parkway West, this section of road offers wonderful views and is generally more quiet than its western counterpart. It is extremely easy to access; simply take Interstate 40 east from Knoxville and you'll find the Parkway off of exit 443. To make a day of it, you may want to consider traveling Highway 32 as well.
Highway 32 South
Though a bit farther from Knoxville, this route is easily accessed from Interstate 40. Take the Foothills Parkway East, exit 443, as mentioned above. The Parkway will terminate on Highway 32, and taking a left will lead you past Cosby Campground, then along the park boundary to the North Carolina state line, to Big Creek. If you want to turn back at Big Creek, you can quickly access Interstate 40 again by taking a left on the paved intersection at Mt. Sterling, NC. If you choose to continue, you can follow the road all the way into the Cataloochee Valley.
Cataloochee
For many, Cades Cove is a favorite spot for viewing fall color. Cataloochee offers many of the same sites as Cades Cove (historic farmsteads, cemeteries and churches, as well as deer and turkey), without offering all the people. You can access Cataloochee either by taking the scenic route (as mentioned above), or by following Interstate 40 into North Carolina and taking the Waynesville/Maggie Valley exit at mile marker 20 (take the first right off of the exit to access Cataloochee). Be sure to visit the Palmer house, which contains a small museum and information about the valley, and to pick up an auto tour guide at the paved vehicular pull-off just east of the main campground.
I hope these suggestions will allow you to view the fall color with some degree of solitude, and perhaps take you into new and unexplored territory. Ideally, the best way to see the fall color in peace is to leave your car and take to the trail. I'll talk about that in a little more detail in a couple of weeks. Enjoy your drive!


[ TOP OF THIS PAGE | MORE WRITING | HOME ]